Investing is relatively easy.
Staying invested on the other hand, is easier said than done.
In this day and age of instant gratification, patience is a fast-fading virtue. Some laws, however, simply stand the test of time.
Like the law of nature. You cannot immediately reap what you have sown. Great things take time……
Read More...
Quest has intricately studied the Indian capital markets for 3 decades i.e. 30 years of experience for you to trust.
Our focus in the initial years was on providing research based services in the small and midcap space to FIIs, Mutual Funds and other Institutional Investors. Building on this expertise, we forayed into investment management services a decade back under the SEBI (Portfolio Managers) Regulations, 1993.
And considering we manage money for over 1500 clients across family offices, corporates, HNIs and NRIs, good things certainly do come to those who demonstrate patience and performance.
Our core investment team has been with us since inception. It has seen a fair bit of upswings and downswings but trusts its instincts and has perfected the ability of riding out the market volatility.
Our endeavour is to identify under-valued growth stocks backed by capable management that are available at a discount to their intrinsic value. We are looking for enterprises which may not be in the public eye today, or have fallen off the radar of investors, but are ready to burst on to the scene at any time.
A good investment benefits you.
But a great investment does a lot more.
Our founders have set up and funded Quest Foundation, a charitable institution that promotes the concept of physical and mental wellness. Towards this initiative, the founders have pledged the entire profits from Quest Investment Advisors for undertaking charitable projects in areas such as healthcare and education. The founders have, to date, contributed over Rs 46 crores towards these causes over the last 5 years.
Talk about investment with a soul.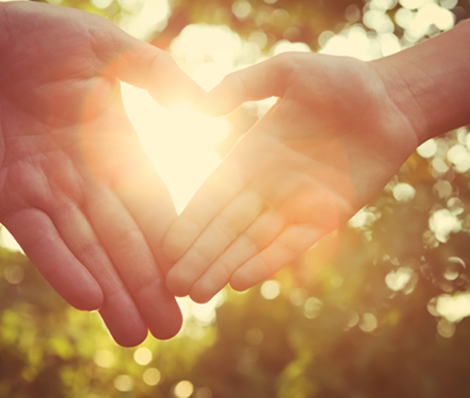 The founders of Quest believe that they have a responsibility towards a larger constituency – the society.
A good investment doesn't yield returns overnight. It is difficult to not get distracted by every upswing and downswing that market throws at you. Our conviction and single-minded focus on delivering to our investors blocks out any unnecessary distractions.
Our clients trust us to do what's best for them. We engage with professionals who are amongst the best in their respective fields to serve our clients better.
read more
We stay invested through market cycles. Our focus is on a sustained rather than sporadic performance. We could ride our ability and luck to the top but without character and persistence, it would be impossible to stay there.
read more
At Quest, we believe in a philosophy where giving back is an organic extension of our business. Through the Quest Foundation, we actively seek and lend our support to noble initiatives. Initiatives aimed at doing good. After all, a business draws from society. Isn't it just fair to give back in atleast equal measure?
read more
We're well aware that our business is the result of hardwork of all our stakeholders. Each and every person has, in his/her own way, made this organisation what it is today. We value every partnership, and more importantly, the trust that our investors, and society at large, have placed in us, and always strive to be worthy of it.
read more